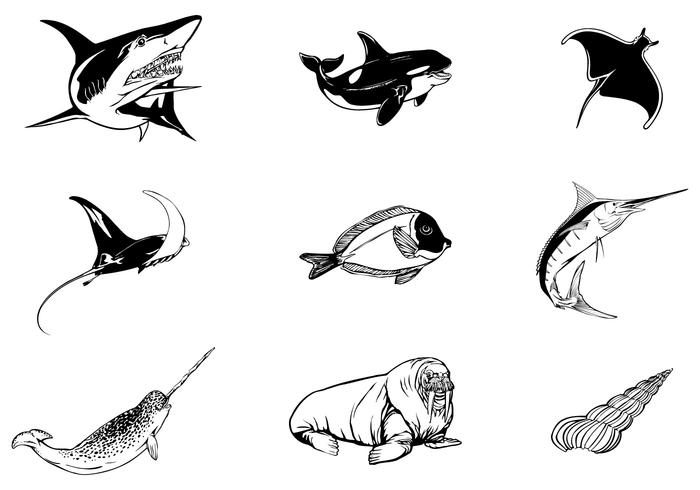 Chargement de l'image d'aperçu...
View Full Image
En
erind
Sea Animal Vector Pack
Take a dip with the dolphins and the fish, and whales, and sharks... wait a minute. Introducing the new Sea Animal Vector Pack! When you download this pack you'll be getting a little bit of everything when it comes to sea animal vectors. You'll love the walrus, sting rays, and different kinds of fish in this animal vector pack. Check out the <a href="http://www.brusheezy.com/brushes/48321-sea-animal-brushes-pack/premium">Sea Animal Brush Pack</a> over on Brusheezy, too!

Les utilisateurs qui ont téléchargé ce fichier ont également téléchargé