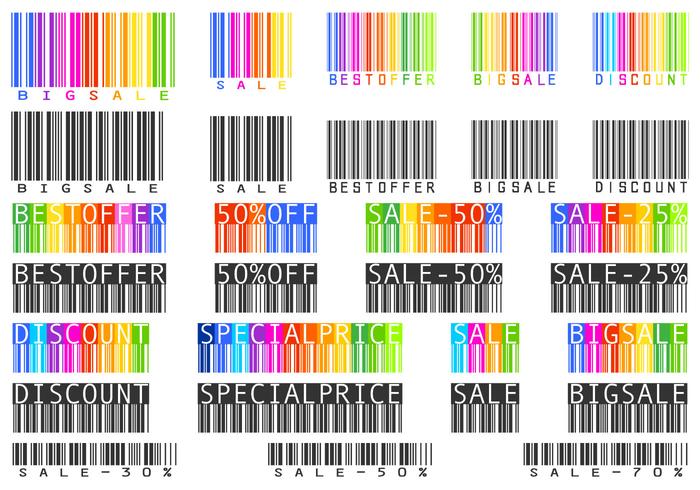 Chargement de l'image d'aperçu...
View Full Image
En
erind
Sale Bar Code Vector Pack
Getting ready to have a sale on your online shop or website? Use this new Sale Bar Code Vector Pack to let your customers know what's on sale. Use these 50% off bar code vectors, Best Offer code vectors, and more to mark which of your products has the best value. Included in this pack are twenty seven different rainbow and black and white sale bar codevectors. Rather have the brush pack? Download the <a href="http://www.brusheezy.com/brushes/50982-sale-bar-code-brushes-and-psd-pack/premium">Sale Bar Code Brushes and PSDs</a> over on Brusheezy!

Les utilisateurs qui ont téléchargé ce fichier ont également téléchargé